When:
March 31, 2018 @ 11:00 am – April 28, 2018 @ 12:00 pm
2018-03-31T11:00:00-07:00
2018-04-28T12:00:00-07:00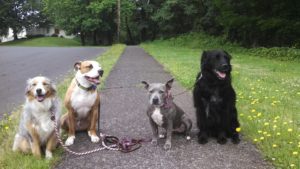 The clicker is a phenomenal tool in dog training. Learn the ins and outs of how to use the clicker and shape behavior. Teaching your dog various tricks is enriching for dogs of all ages! Skills include: shake, pout, bashful, crawl, rollover, open a door, carry, crawl, say your prayers, boogie and shout, just to name a few . You will also find that your dog will create an interesting trick all on their own!